Dentist Blog
Posts for: June, 2016
By Hidden Lakes Dental Care, PC
June 17, 2016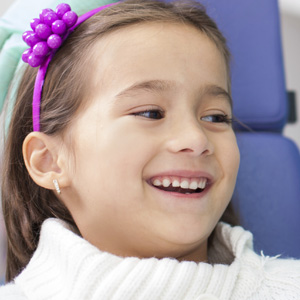 As a parent you're always on the lookout for dangers to your toddler's well-being: sharp corners on furniture, uneven walks or the occasional stomach bug. But a situation could be brewing in their mouth you might not be aware of until it's become a full-blown problem.
The silent danger is tooth decay, which could be developing as early as infancy. Undiagnosed and untreated, it could ultimately cause premature loss of primary ("baby") teeth with adverse effects on the eruption of incoming permanent teeth.
Tooth decay arises from certain strains of mouth bacteria, often passed down from parent to child. These bacteria produce acid as a byproduct after feeding on carbohydrates (especially sugars). The more food available, the more acid they produce. This wreaks havoc on tooth enamel, the teeth's outer protective covering by softening and dissolving its mineral content. This gives decay an opening to infect the interior of a tooth.
Combine inadequate hygiene practices (especially brushing) with poor dietary habits, and you have the conditions for a perfect disease storm in your child's mouth. That's why you should begin oral hygiene as soon as you notice their first teeth. Wiping them with a clean, wet cloth is sufficient in the beginning, but you should start daily brushing (with fluoridated toothpaste to strengthen young enamel) by their first birthday.
You should also practice good dietary habits. For example, avoid giving an infant or toddler a bottle filled with juice, milk or formula to sleep with through the night — the constant sipping bathes the mouth in sugars bacteria feed on. Instead, use plain water. You should also focus on nutrition from the get-go to help build overall good health as well as strong teeth and gums.
As an added measure, begin regular dental visits by their first birthday. A checkup and cleaning every six months will help us detect early tooth decay and lessen its impact. We can also provide sealants and topical fluoride to give added protection against decay.
Catching and treating decay early before it gets too far is the best way to prevent early tooth loss. Your child's future dental health might depend on it.
If you would like more information on your child's dental care, please contact us or schedule an appointment for a consultation. You can also learn more about this topic by reading the Dear Doctor magazine article "Taking the Stress out of Dentistry for Kids."
By Hidden Lakes Dental Care, PC
June 02, 2016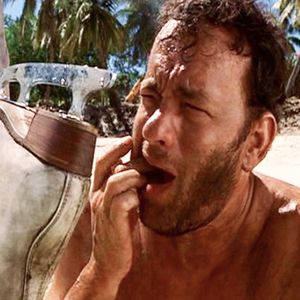 Did you see the move Cast Away starring Tom Hanks? If so, you probably remember the scene where Hanks, stranded on a remote island, knocks out his own abscessed tooth — with an ice skate, no less — to stop the pain. Recently, Dear Doctor TV interviewed Gary Archer, the dental technician who created that special effect and many others.
"They wanted to have an abscess above the tooth with all sorts of gunk and pus and stuff coming out of it," Archer explained. "I met with Tom and I took impressions [of his mouth] and we came up with this wonderful little piece. It just slipped over his own natural teeth." The actor could flick it out with his lower tooth when the time was right during the scene. It ended up looking so real that, as Archer said, "it was not for the easily squeamish!"
That's for sure. But neither is a real abscess, which is an infection that becomes sealed off beneath the gum line. An abscess may result from a trapped piece of food, uncontrolled periodontal (gum) disease, or even an infection deep inside a tooth that has spread to adjacent periodontal tissues. In any case, the condition can cause intense pain due to the pressure that builds up in the pus-filled sac. Prompt treatment is required to relieve the pain, keep the infection from spreading to other areas of the face (or even elsewhere in the body), and prevent tooth loss.
Treatment involves draining the abscess, which usually stops the pain immediately, and then controlling the infection and removing its cause. This may require antibiotics and any of several in-office dental procedures, including gum surgery, a root canal, or a tooth extraction. But if you do have a tooth that can't be saved, we promise we won't remove it with an ice skate!
The best way to prevent an abscess from forming in the first place is to practice conscientious oral hygiene. By brushing your teeth twice each day for two minutes, and flossing at least once a day, you will go a long way towards keeping harmful oral bacteria from thriving in your mouth.
If you have any questions about gum disease or abscesses, please contact us or schedule an appointment for a consultation. You can learn more by reading the Dear Doctor magazine articles "Periodontal (Gum) Abscesses" and "Confusing Tooth Pain."