Dentist Blog
Posts for tag: pediatric dentistry
By Hidden Lakes Dental Care, PC
September 20, 2018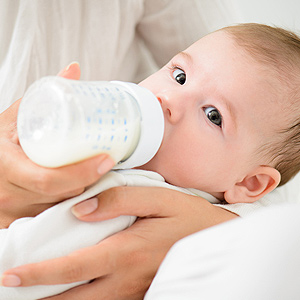 Tooth decay is an ever present danger for your baby's developing teeth. It begins with disease-causing bacteria feasting on leftover sugar, producing high levels of oral acid that slowly dissolves the teeth's protective enamel. The softened enamel then becomes an open door for decay to infect the tooth.
Meanwhile, those bacteria continue to eat and produce acid….
So how can you stop this devastating cycle? Besides daily oral hygiene and regular dental visits, the most important thing you can do is deprive bacteria in your baby's mouth of sugar through limiting their consumption of it. This means you'll first need to identify the different sources of sugar available to your baby—and some of them might surprise you.
Here, then, are 3 not-so-obvious sugar sources your baby might be consuming.
During feeding. If you're breast-feeding, you may not think this is causing a sugar problem for your baby. True, breast milk by itself doesn't promote decay: it's the combination of it with other sugar-rich foods and liquids the baby might be consuming as they get older. Together this could significantly increase their risk of pediatric tooth decay (also known as early childhood caries or ECC). So, be careful to limit sugar in other things they're eating or drinking in addition to nursing.
24/7 Baby bottles and pacifiers. To calm infants at nap or sleep time, parents or caregivers often use bottles filled with sweet liquids or pacifiers dipped in jam, syrup or sugar. This practice increases decay risk from both the added sugar and its constant availability to bacteria in the mouth around the clock. Instead, avoid this practice and limit any sugary foods or liquids to mealtimes.
Medications. Some medications an infant may be taking for a chronic illness may contain small amounts of sugar. Additionally, medications like antihistamines can reduce the production of saliva that's needed to neutralize acid after meals. If your child is on medication, ask your healthcare provider about its dental effects and if there are any sugar-free alternatives. Be sure to keep up daily brushing and flossing and regular dental visits too.
Limiting your baby's sugar intake is critical in preventing tooth decay. It's one of the most important things you can do to protect their dental health.
If you would like more information on helping your child avoid tooth decay, please contact us or schedule an appointment for a consultation. You can also learn more about this topic by reading the Dear Doctor magazine article "Age One Dental Visit: Why It's Important for Your Baby."
By Hidden Lakes Dental Care, PC
October 05, 2015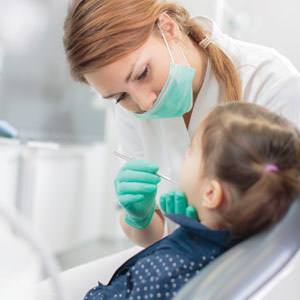 Like the rest of their bodies, children's teeth and mouth are on a rapid development track. By the time they're young adults, they will have had two sets of teeth, extensive bone growth and a noticeable change in their features. The natural process is truly amazing.
But dental disease can easily derail their development, with tooth decay the most common problem children encounter. More than at any other time of life, preventive dental care is a top priority.
True preventive care for your child includes the entire mouth, not just the teeth. Our main focus, of course, is to head off tooth decay before it develops, including the application of topical fluoride or sealants when appropriate. But we also monitor bite development and provide protection against sports injuries or other forms of trauma with customized mouth guards.
You also have a part to play in your child's preventive dental care. It begins when your child's first teeth begin to emerge in the mouth — the point when you should begin brushing them. You can also reduce the risk of dental disease by providing a nutritious diet that's high in fresh fruits and vegetables and low in sugar, especially between-meal snacks.
You should also start regular dental visits around their first birthday. This is not only the best time to begin professional care, but your child will also have an easier time at this age becoming comfortable with visiting the dentist than waiting until they're older.
Taking care of your child's teeth is a working partnership between you and us: we provide the professional care your child needs to develop properly, while you look to their daily hygiene and nutrition, which is just as important for your child's healthy development. Through our partnership, we can ensure your child is getting the very best start toward a lifetime of healthy teeth and gums.
If you would like more information on preventive dental care for your child, please contact us today to schedule an appointment for a consultation.
By Hidden Lakes Dental Care, PC
March 13, 2015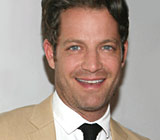 As a successful author, interior design guru (with 127 makeovers in eight years on The Oprah Winfrey Show), and host of his own television program, The Nate Berkus Show, Nate Berkus understands the important role a beautiful smile plays in one's life and career. In a recent interview with Dear Doctor magazine, Nate discussed his oral health history. Berkus credits his all natural smile — no cosmetic dentistry here — to the treatments he received as a child from his dentist. "I'm grateful for having been given fluoride treatments and sealants as a child." He then added that, "healthy habits should start at a young age."
Dental sealants are important because they help protect developing young teeth until the enamel has matured. Without dental sealants, the newly erupted immature enamel of teeth is more permeable, meaning that the acids produced by bacteria in the mouth can damage these teeth more easily. This makes the teeth less resistant and thus more susceptible to tooth decay.
Regardless of how much your children brush their teeth, the reality is that toothbrush bristles cannot reach down to clean out the crevices found in the deep grooves ("pits and fissures") of teeth. And if not removed, the bacteria found in these grooves produce decay-causing acids as a byproduct of metabolizing sugar. However, when sealants are used in combination with fluoride, good hygiene and nutrition (including lower sugar consumption), the odds of having tooth decay is dramatically reduced.
We refer to dental sealants as "pit and fissure" sealants because they protect the grooves found in the top of back teeth and the back of front teeth. Sealants also may reduce the need for subsequent treatments as your child grows older — just as it did for Nate Berkus. For these reasons, sealants are definitely something that all parents and caregivers should consider for their young children.
To learn more about dental sealants, contact us today to schedule an appointment so that we can conduct a thorough examination, discuss any questions you have as well as what treatment options will be best for you or your child. Or to learn more about sealants now, you can continue reading the Dear Doctor magazine article "Sealants for Children." And to read the entire interview with Nate Berkus, please see the Dear Doctor magazine article "Nate Berkus."